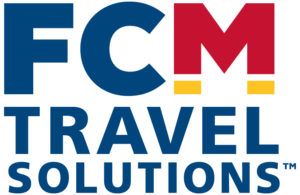 FCM Travel Solutions is recognized globally as one of world's top employers. We strive to provide a working environment that motivates people to perform their best and we aim to employ staff that have a passion for travel and global cultures, are professionally experienced and show strong business acumen.
FCM Travel Solutions is the flagship global travel management brand of the Flight Centre Travel Group which has expanded to become one of the world's largest travel companies. FCM Nordics has local offices in Sweden, Denmark, Finland and Norway. Our wide span across this area mean the regional expertise of our 80 staff in unparalleled.
About the opportunity
We are seeking a driven and ambitious Account Manager to join our Nordic Account Management team. You will be located at our Copenhagen office but will work both with Danish and Swedish customers. A good understanding of both languages and culture are of great importance. You will report directly to Head of Account Management Nordic, Hege K. Bergsløkken. You will have your own portfolio and will provide your clients with comprehensive and integrated business travel management programs. In addition, you will also be responsible for retention and development of your clients, identifying and manage potential growth opportunities. Within this influential role, some of your key duties will include (but will not be limited to):
Managing client business relationships;
Ensuring Business Plans and Strategies are in place;
Reviewing client profitability regularly to ensure margins are maintained;
Managing accurate and timely Client Review schedules & presentations;
Promoting and implementing FCM Products;
Ensuring growth of portfolio;
Identifying opportunities for incremental revenue growth.
What you'll need
To be successful in this rewarding role, you'll need to demonstrate exceptional customer service and relationship building skills along with the ability to negotiate and problem solve effectively. Your analytical and sales skills will be the key to your success as you work with our medium to large sized organizations.
Account Management experience in the travel industry sectoris essential
Ability to build and maintain strong relationshipswith customers at all levels within an organization
Exceptional strategic and analytical skills
Proven negotiation and sellingskills
High attention to detail and the ability to multi-task
Ability to identify incremental sales opportunities
Work cross countries in the Nordics (mostly Sweden)
The benefits
By becoming one of our high performing Account Managers you will be rewarded with:
Acompetitively salary + bonus
Opportunity to attend European & Global events
Access to FCMs own Health- & Travel program for employees (Healthwise / Travelwise)
If you understand the value of the customer and have what it takes to proactively deliver exceptional service, then consider FCM Travel Solutions and take your travel career to the next level! If you have questions about this position, please contact Hege K. Bergsløkken, Mob: +47 45831687,
e-mail: hege.bergslokken@fcmtravel.no. Please send your application as soon as possible and no later than 31st of October.
We look forward to hearing from you!
Udløber: 06.11.2018